David Goggins Will Change Your Life
---
"You have to go to war with yourself before you can find peace"

DAVID GOGGINS
---
Incontrovertibly the most inspirational person I have ever met, today David Goggins returns for his second turn on the podcast — a conversation that will catapult you into the new year with the tools and hard truth you need to chase huge dreams, shatter personal limits and transform your life wholesale.
Often referred to as the hardest man alive, David is the only member of the US Armed Forces to complete SEAL training (including three Hell Weeks), the U.S. Army Ranger School (where he graduated as Enlisted Honor Man) and Air Force Tactical Air Controller Training.
But David is perhaps best known for his superhuman feats of strength and ultra-endurance.
After several of his friends died in a 2005 helicopter crash while deployed in Afghanistan, David honored their memory by tackling the most difficult endurance challenges on Earth to raise funds and awareness for the Special Operations Warrior Foundation, which provides college scholarships and grants to the children of fallen special ops soldiers.
Hence began a most unexpected yet remarkably storied athletic career as one of the world's most accomplished endurance athletes. Highlights include: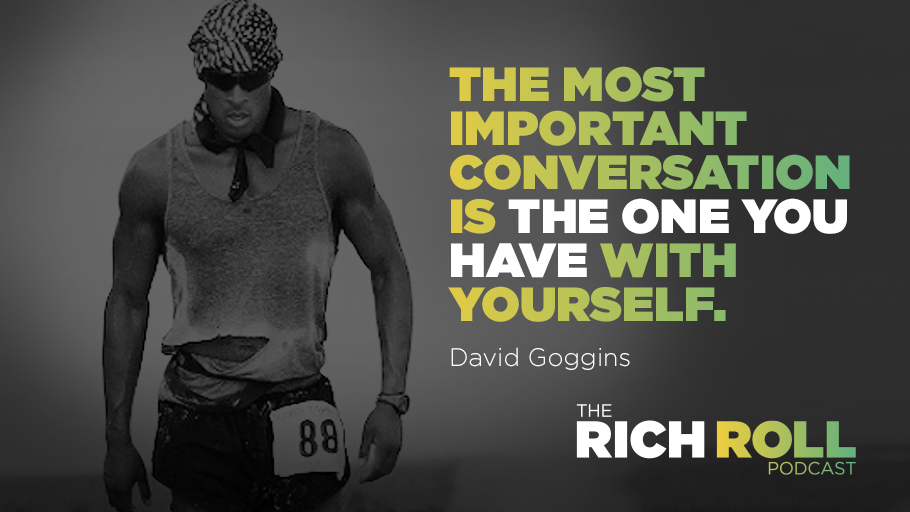 But David's greatest accomplishment isn't athletic. It's self-mastery.
From day one, David has faced a concatenation of seemingly insurmountable obstacles – poverty, psychological and physical abuse, obesity, learning disabilities, asthma, sickle cell anemia, and even a congenital heart defect that often left him competing — and winning — on a mere fraction of his actual physical capabilities. It's a scenario that would have buried the best of us. And yet, against all odds, David conquered them all, and ultimately found a way out.
It's the story of a man who transformed pain into obsession and, phoenix-like, rose from a state of utter desperation to take complete ownership of his life and total command of his mind to manifest a most extraordinary life.
David's implausible journey is laid bare in his recently released memoir, Can't Hurt Me* — one of the most honest, powerful and impactful stories of hardship, redemption and personal perseverance I have ever read. Certain books instruct. Others inspire. But it's the rare read that holds the potential to reframe your sense of personal capability and completely change your life. This book does just that — a statement I don't make lightly. I highly suggest the audiobook version*, which is read by David's co-writer (and my friend and former podcast guest) Adam Skolnick (RRP #218). Each chapter is followed by a compelling, off-the-cuff, free-form "podcast" conversation between Adam and David that takes the storytelling experience to an entirely new level.
In addition to being one of the most remarkable people I have ever met, David has had a profound impact on me personally. It was his singular example that ignited my passion for ultra-endurance back in 2007 and fueled the self-belief required to pursue a new life. In truth, I'm not sure I would have achieved my athletic and life goals had he not blazed the path before me. I simply cannot ever repay the debt of gratitude I have for this man.
I published my first conversation with David exactly 2 years ago (#RRP 266) on New Years Day 2017. He's a podcast star these days, but that was his first real, long-form podcast. One of the most powerful conversations I've had the honor of hosting, it was a proud moment and remains my most popular and downloaded episode in the history of this show – by a long-shot.
Today he returns. He's better than ever. And also, not insignificantly, happier. A man who has vanquished his demons and emerged from the cave, finally at peace with himself and the world.
Picking up where we left off, this is a brutally honest conversation about the primacy of self-ownership. It's about passion and self-accountability. It's about the limiting beliefs that hold us back and the importance of mindset to overcome them. And it's about the embrace of obstacles and suffering as a crucible for growth and self-knowledge.
Think of him as artist. His medium is his life. His message is that we all harbor a masterpiece within. And his example is that literally anything is possible.
Welcome to 2019 people. It's time to torch complacency. Get brutally honest with yourself. Embrace vulnerability. Callous the mind. And get comfortable with being uncomfortable. Because your life is not some future event. Your life is now.
Language advisory: David isn't shy with his words. This is a freight-train of four-letter expletives. So just a heads up.
Video: For the visually inclined, you can watch the entire exchange on YouTube here: bit.ly/goggins413
Peace + Plants,

MOOD FOLLOWS ACTION
Sign up for Roll Call — my free weekly blast of instructive recommendations, resources, inspiration & podcast updates. No spam. Just awesome.
Listen, Watch & Subscribe
Apple Podcasts | YouTube | Spotify | Stitcher | Google Podcasts
Thanks to this week's sponsors
On Running: Born in the Swiss Alps, On Running shoes feature the first patented cushioning system which is activated only when you need it – during the landing. To learn more about On go to on-running.com/richroll.
STRAVA: The social media platform for athletes. For a limited time, Strava is offering Rich Roll Podcast listeners a chance to try their Summit features for FREE. Go to www.strava.com/summit and enter the code RichRoll at checkout.
Calm: The #1 App for Meditation and Sleep with 100+ guided meditations covering anxiety, focus, stress, sleep, relationships and more. Plus 7-day and 21-day programs for both beginner and advanced users. For a limited time, my listeners can get 25% off a Calm Premium subscription at Calm.com/richroll. It includes unlimited access to ALL of Calm's amazing content. Get started today!
Note: One of the best ways to support the podcast is to support the sponsors. For a complete list of all RRP sponsors and their respective vanity url's and discount codes, visit my Resources page and click "Sponsors".
SHOW NOTES
Pick up David's epic memoir: Can't Hurt Me: Master Your Mind and Defy the Odds* in hardcover* or audiobook*
Background, Context & Reference
Notable People Discussed
Related Podcasts You Might Enjoy
Thanks to Moby for this week's interstitial track: "Freak"; Jason Camiolofor production, audio engineering and show notes; Margo Lubin and Blake Curtis for video, editing and graphics. Theme music by Ana Leimma.
*Disclosure: Books and products denoted with an asterisk are hyperlinked to an affiliate program. We are a participant in the Amazon Services LLC Associates Program, an affiliate advertising program designed to provide a means for us to earn fees by linking to Amazon.com and affiliated sites.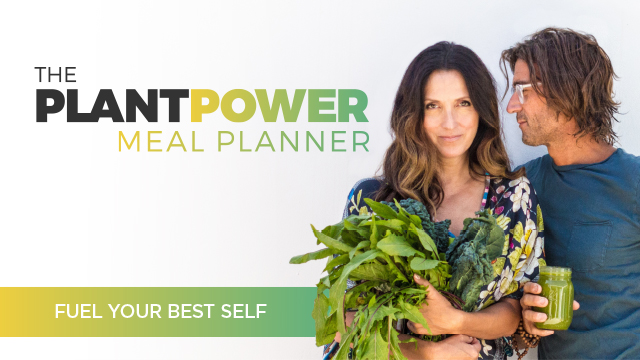 Get $20 off The Plantpower Meal Planner when you use the code POWER 20 at checkout through January 8, 2019
HOW CAN I SUPPORT THE PODCAST?
Tell Your Friends & Share Online!
Subscribe & Review: iTunes | Stitcher | Soundcloud | GooglePlay
Donate:Check out our Patreon account!
Download Our Free App! Now you can access, stream, download and share the entire RRP catalog in the palm of your hand on any iOS mobile device (iPhone, iPad and iPod Touch) with our mobile app. Never miss an episode, plus special announcements, discounts, giveaways. Already downloaded? Awesome. When you have a minute, and it feels right to you, do us a solid and give the app a review in the iTunes Store.
Support The Sponsors: One of the best ways to support the podcast is to support our sponsors. For a complete list of all RRP sponsors and their respective vanity url's and discount codes, visit my Resources page and click "Sponsors".